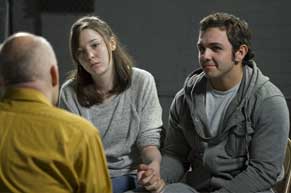 Lifestyle transitions are experienced by everyone at some point in their life and these changes can be experienced by anyone, at any age. There is always some level of stress to these transitions, but when an individual is experiencing prolonged stress and cannot return to their previous way of daily living, an adjustment disorder may occur. An adjustment disorder can be caused by single or multiple issues and/or reoccurring difficulties. Because adjustment disorders are unique to each individual, our therapist provide individualized treatment plans to ensure that each change is resolved effectively.
Some causes of adjustment disorders include:
Starting or leaving school
Moving to a new area
Having or losing a child
Starting or losing a job
Illness and disabilities
Marriage
Losing a spouse or friend
Blending families 
Infidelity
Divorce
An adjustment disorder can also be referred to as situational depression. Situational depression can increase the intensity of stressful life events and make it hard for an individual to adjust to everyday life. In its least intense form, its symptoms can include a depressive mood, anxiety, interference with work or school and social isolation. As it becomes more serious, there is an increased risk of suicidal behavior, substance abuse and major depressive disorders. As soon as you begin to notice these symptoms, it is vital that help is sought. The earlier you seek help, the easier the process of recovery will become.
Adjustment therapy addresses the root causes of stress and situational depression so that you can resume your daily life. Our counselors will support your development of effective problem-solving techniques, mitigate unnecessary stress caused by self-defeating behaviors, and empower your development of healthy coping strategies. This therapy highlights the importance of strengthening your social support network and potential lifestyle changes which will enable you to get back to living a happy and fulfilling life.