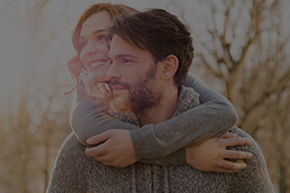 Depression and anxiety are more common than most people realize. The number of people being diagnosed with anxiety and depression is increasing throughout the world. There are countless triggers for anxiety and depression, including:
Many symptoms of depression include sadness, lack of interest, feelings of worthlessness, substance abuse, anger, and irritability. Symptoms of anxiety include nervousness, insomnia, decreased sexual desire, and mood swings. Many people bottle up those symptoms to avoid feeling embarrassed while others may be in denial of these symptoms entirely. It is important to remember your self-worth exists independent of your feelings and emotions. The best way to address these symptoms, and resolve the root causes of anxiety or depression, is by speaking with one of our caring professionals. At Transitions, we are here to help you on your journey back to happiness.
If you or a loved one is feeling symptoms of depression or anxiety, make an appointment today. Our caring and open-minded team is here for you! 
Emotional, sexual, or physical abuse
Past traumas
Death or a loss 
Daily life stresses
Disability
Addictions
Neglect
Some medications
Genetics