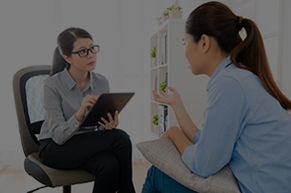 Change can be difficult to deal with. Over a lifetime, everyone has to go through a significant amount of change. To an extent, there will always be a level of stress associated with these transitions, and that is to be expected; but when stress level rise to an unhealthy level, or when the change caused by transitions becomes debilitating, professional help may become necessary.
Even the anticipation of change can cause many people to recoil. It is essential that we are prepared to adapt to these life changes. Life transitions and changes can impact an individual in a variety of different ways, and it is easier for some people to adapt than others. For adults, some of the big transitions that require adjustment may include moving to a new area, relationships, parenting, disabilities, and career changes. For children and adolescents, transitions could include losing a parent, their parents getting divorced or remarried, blended families, siblings or moving. Those who are surrounded by a strong support network of family and friends may feel that they do not require professional help; however, support can be provided alongside the help from family and friends and will benefit anyone struggling to adjust.
At Transitions, we want to support those who need help, despite their circumstances. Transition therapy can help you to adjust to a new lifestyle without experiencing debilitating effects on your everyday life. These issues can often lead to adjustment disorders, general anxiety disorders or even major depression. The best help to seek is from counselors who have specific experience with the transition you are dealing with. We can point you in the right direction for support that will be the most beneficial to you; ensuring you get the right help and can adjust to your new life.